The Basic is a low-cost, indoor, All-in-One unit and is the most simple 'kiosk' solution of the Teleportel range of 2D Kiosks. The Basic features a 22' touchscreen, a powerful computer, integrated camera, microphone and audio speaker. The unit is placed on top of a desk or a shelve. It is the perfect solution for an application whereby a staff member is present most of the time but absent a certain moments of the day.
We want to point out that this unit is not recommended for public locations but only for venues where staff is present or human supervision is available The reason that we do not advise to use this unit unattendedly, is because the connectors (USB, RJ45, power,..) are not concealed / integrated inside a metal, kiosk structure (as is the case with our other 2D kiosks). This accessibility can be a liability (security).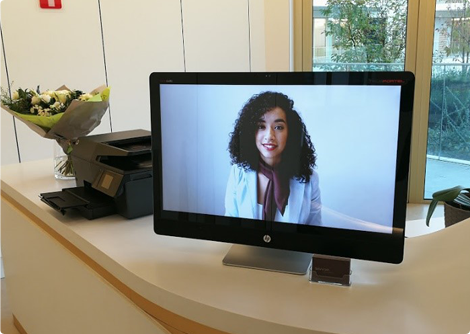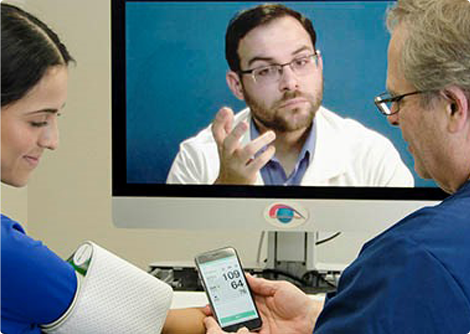 Peripheral equipment can be placed besides the unit (on top of the desk) and that can include : QR reader, badge printer, ticket printer, eID reader,…. and again we have to point out that this can be a liability in terms of security (and possible theft) and requires supervision.