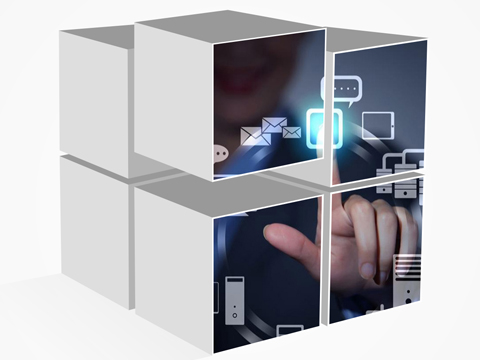 Teleportel offers off-the- shelve, standard cloud-based software packages to be used from your website. These include : Attended by Humans, The Beehive, Language Interpretation, SpeedContacting, Mail-to- Meet, The Web-Presenter, etc…
These packages can be customized to suit your look-and- feel and your housestyle and they can be used by your organization under white label. That means that it will look and feel like your application.
But we can do a lot more than 'customizing' the look and feel. We use AVICCS™ (the standard Video Operating System) and we can actually re-program the complete application to accommodate your specific business processes. That includes design of complete flows (for instance taking your customer through a complete process) and if necessary re-engineering of your current process. That may also include integration with peripheral equipment (authentication and identification devices), printers, scanners, etc..) and it can include integration with your existing databases using webservices (xml, json). Customized reporting and routing is part of the customization process as well. Needless to say that all the user interfaces (touchscreens for your customers and the Agent application interfaces for your co-workers) and the AVATAR recordings and –programming is also completely tailor-made for your specific application.
We believe that there is probably no standard, one-size fits-all system that will work exactly for your specific application, environment, customers and business. Therefore we offer you the possibility to custom-build your own solution.

Let us know what your preferences are and we will be happy to submit a favorable quotation for a configuration that will be a perfect match with your functional, organizational and aesthetic requirements.