Group live video collaboration in full 3D, without special glasses; for high-level business meetings.
The Systems have been designed for high-quality, one-to-one video communications as described in the other chapters of these applications. However, for those customers with specific applications, the Engines and the Virtual TeleportationTM display equipment can also be used for other applications, which are typically not 1-to-1 but for instance one-to-many or few-to-few. Some examples include.
Custom-built 'bespoke' solutions
Our Engineering department is at your service to design the systems in the way you want to ensure that they blend in functionally into your organisation and aesthetically into your environment, with your specific housestyle. Your imagination is the limit of what we can do. Below just a few of the dozens of tailor-made systems that we have built over the last decade.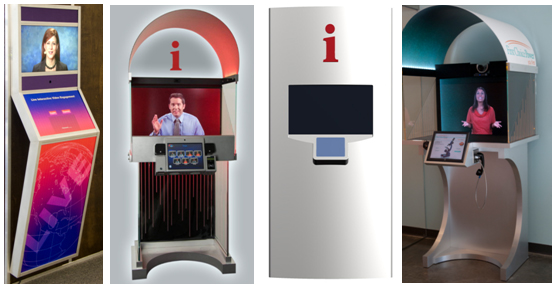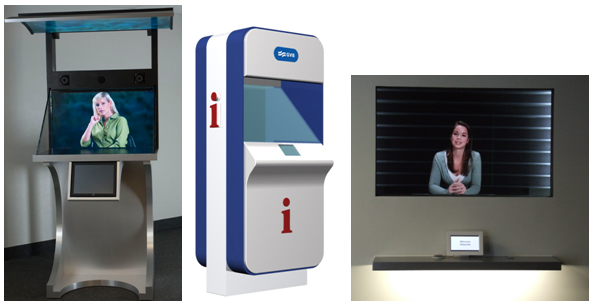 Larger Group Meetings
Larger groups of people (up to 10 per location) meeting over distance.Everybody appears in 3D and with aligned eye-contact like physically present in the room. Used by management groups. Including data sharing for presentations.