Ticket & Badge Printer
There are many different possibilities and options available when it comes to ticket or badge printers.

Teleportel offers ticket printers and adhesive badge printers. Typically these printers are built into the kiosks. But they are also available as tabletop and can be placed on the desk, next to the video display.

The badge or ticket can be printed fully automatically or it can be done by the remote receptionist. The choice is yours and it depends on your process and requirements.

There are many options when it comes to type of paper but typically we recommend thermal printers because that is the most maintenance friendly option (no need to replace ribbons, toner, drums, etc…).

The printer paper comes in different widths and can be pre-printed, with logo or other messages. The paper feed-mechanism can be 'stacked' paper (harder, stiff and heavier paper, comparable to cardboard) or can be on a roll (soft, flexible paper).

We also offer printers for satin badges, but these printers do need ribbons (not thermal) Moreover, plastic cards can be used and different technologies such as RFID, Hologram (3D), Barcode, Magnetic Stripe. The plastic cards can be customized to suit your needs.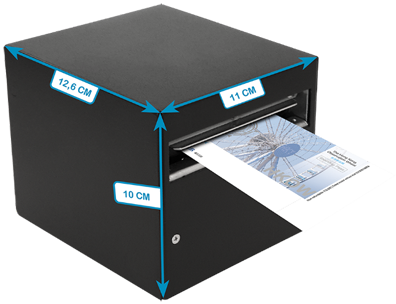 SMALLEST DESKTOP PRINTER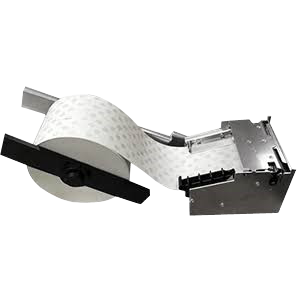 KIOSK PRINTER WITH ROLL OF PAPER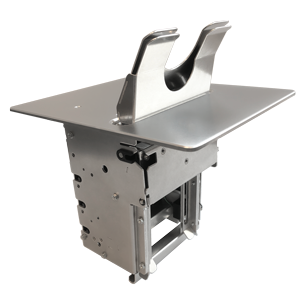 VERTICAL PRINTER (paper comes out on top)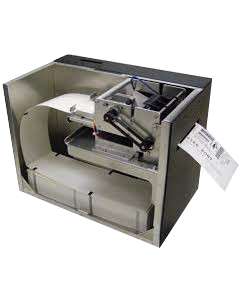 STACKED PAPER (not on a roll)
Error
Method of connection is empty